SteelCon 2019 Ninja Run
Wed 10th July 19
I've been asked by a couple of friends to go out running with them while they are visiting Sheffield for SteelCon so, seeing as we are going out, I've decided to open the invite to anyone who wants to come along.
Before the rest of the details, I'm going to stress, this is not a SteelCon sanctioned event, this is not an insured event, it isn't even an event, I'm just going running with some friends, if you come along, you are just running with some mates.
The run will be a slow, gentle, beginner friendly, 5km, the following shows a potential route but the height gain may be too much so I'll give it a test run before the day.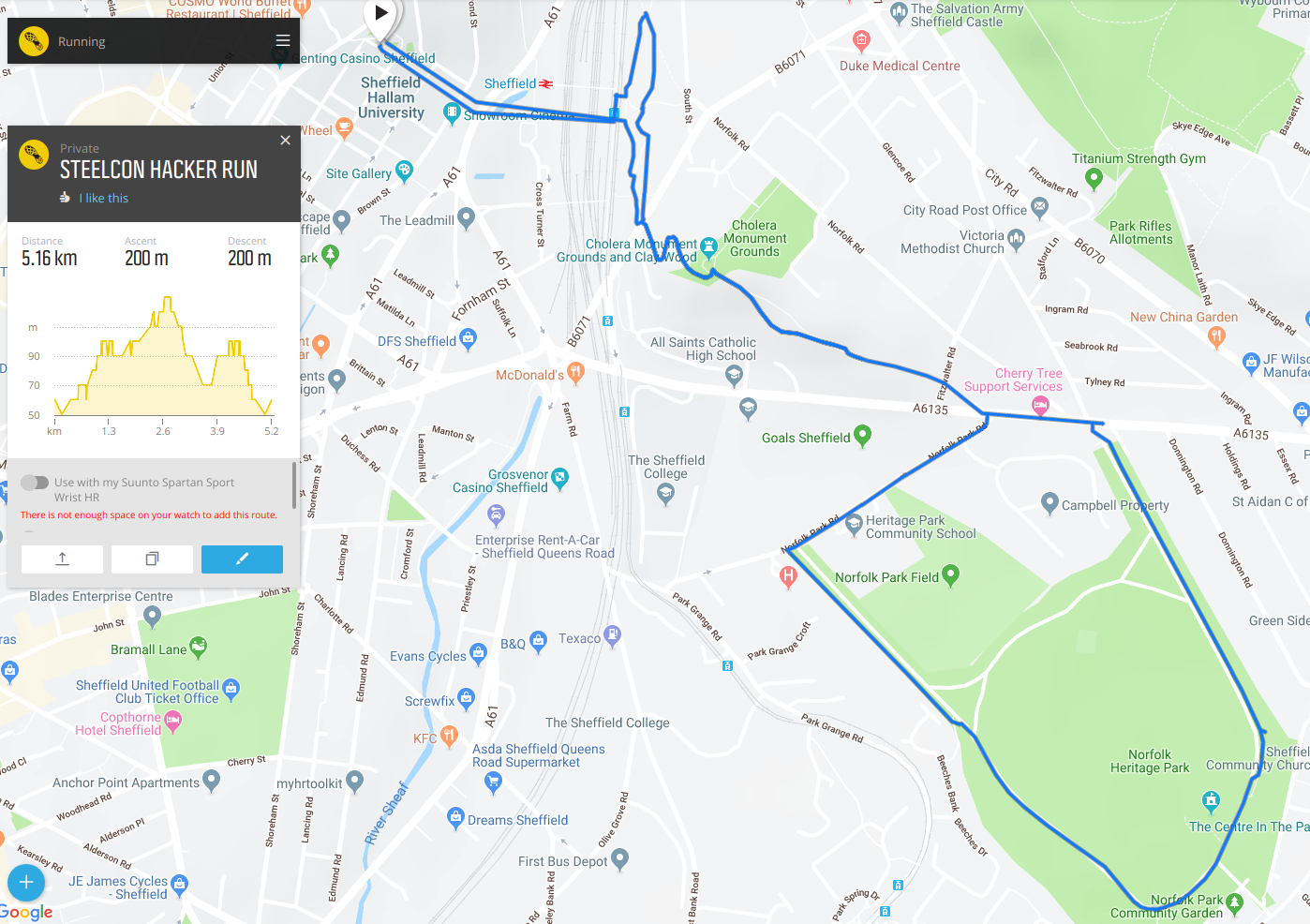 If anyone wants to go longer or faster, I can recommend extensions to this route or other alternatives.
We will be meeting up on Friday night at 6:30PM in the amphitheatre area in front of the main Hallam university entrance. The plan is to be back in time to join the rest of the attendees at The Roebuck for a recovery drink and some well earned food. As most of you will be staying in the area, I'd guess you can shower and change at your hotel, but if not, the university has a few showers available which we should be able to get into.
Anyone who wants to come along, just turn up in your running kit and join in.
Any questions, drop me a mail or ask on Twitter.