SteelCon 2022 Ninja Run
Thurs 21st July 22
Back in 2019 I organised the first SteelCon Ninja Run and a bunch had some fun running round a couple of Sheffield's local parks and then testing our hill climbing abilities on the amphitheatre hill.
The run must have been a success as I've had quite a few people ask me if I'm running one again this year so here is the official invite.
Before the rest of the details, I'm going to stress, this is not a SteelCon sanctioned event, this is not an insured event, it isn't even an event, I'm just going running with some friends, if you come along, you are just running with some mates.
The run will be a slow, gentle, beginner friendly, 5km. Unfortunately I've not got Strava data from the last run, but this route I worked out for 2019 is close to what we ran. The loop around Norfolk park is optional and can be cut down by short cutting through the middle.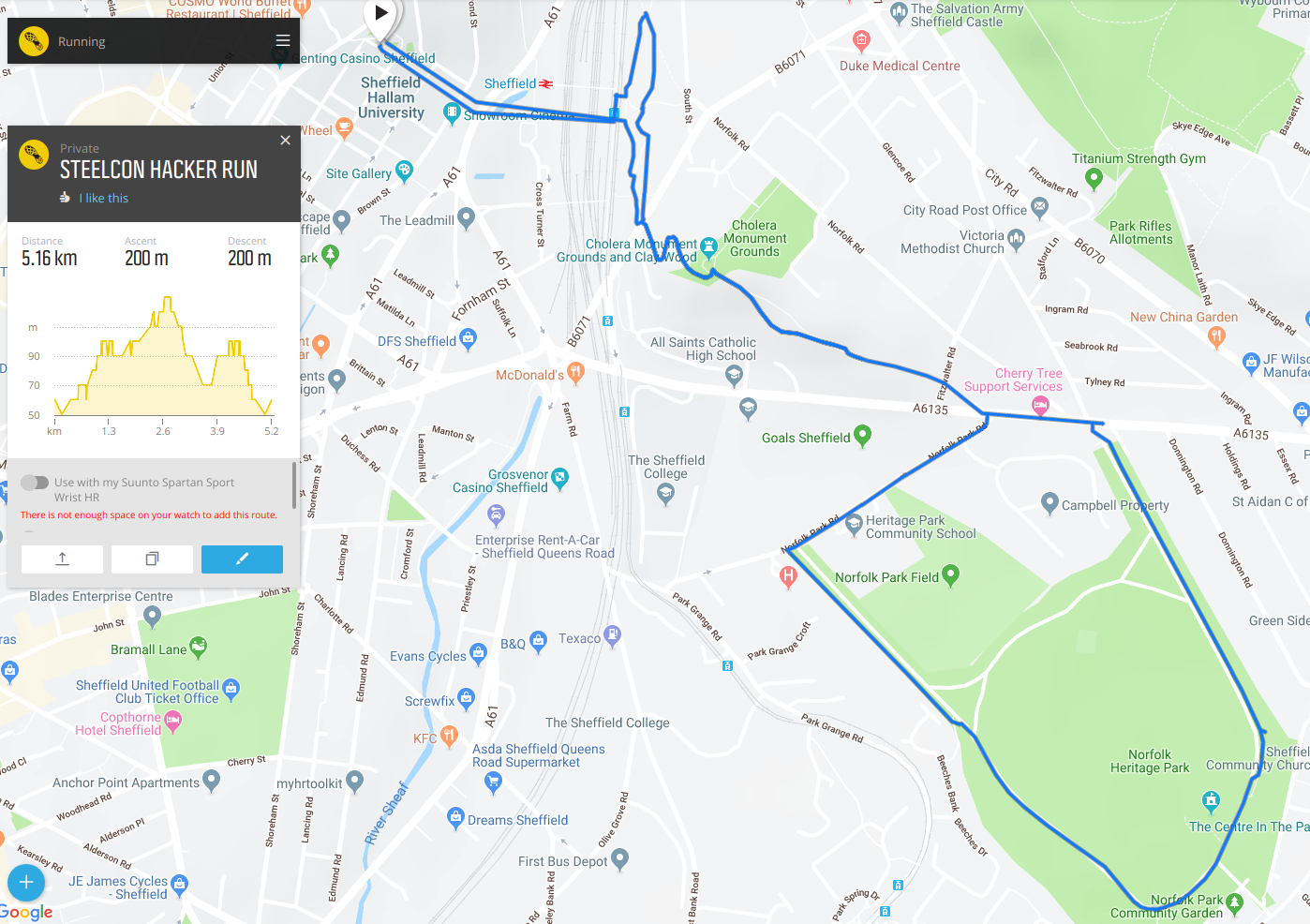 If anyone wants to go longer or faster, I can recommend extensions to this route or other alternatives.
To make things slightly tricky, I've got to drop the kids off at scouts just before 7 just outside the city centre, so I'll aim to be at the Roebuck Tavern for about 7 but may be a little late depending on traffic. The run will be about 60 to 90 minutes finishing back at the Roebuck for drinks and food.
Anyone who wants to come along, just turn up in your running kit and join in.
Any questions, drop me a mail or ask on Twitter.