Pippa's SteelCon Logic Challenge
Sat 7th July 18
In 2017, Pippa was learning about cryptography and set a couple of crypto challenges for the SteelCon kids track, this year we are working on logic gates so she has set the following challenge based on that.
Here are 5 diagrams using AND, OR and NOT gates, the challenge is to work out whether the light on the output will be on or off based on the given inputs. When you've worked it out, send your answers to logic@steelcon.info for a chance to win a prize. If you don't get all of them, don't worry, submit what you have and you might still win if you got more correct answers than anyone else.
While anyone can try the challenges, the competition is only open to kids (not adults) who are attending SteelCon 2018. The winner will be announced at the closing ceremony so please get all submissions in by 17:50 so we can check them.
Challenge Zero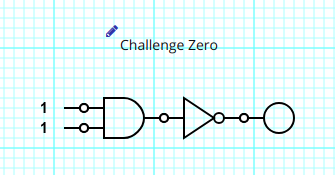 Challenge One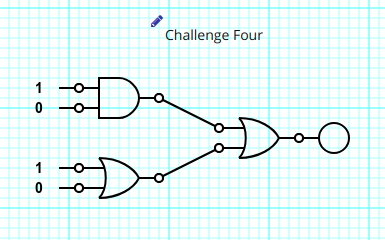 Challenge Two

Challenge Three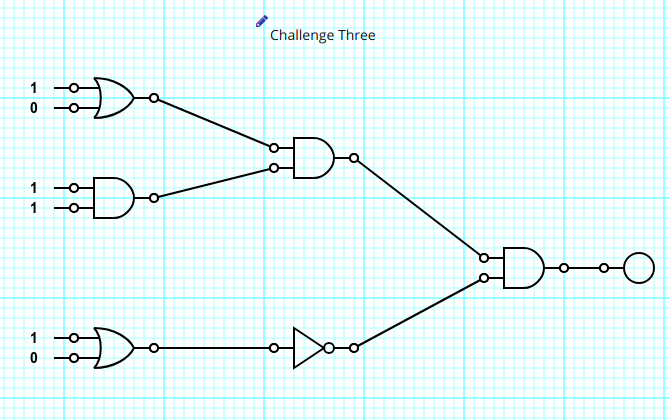 Challenge Four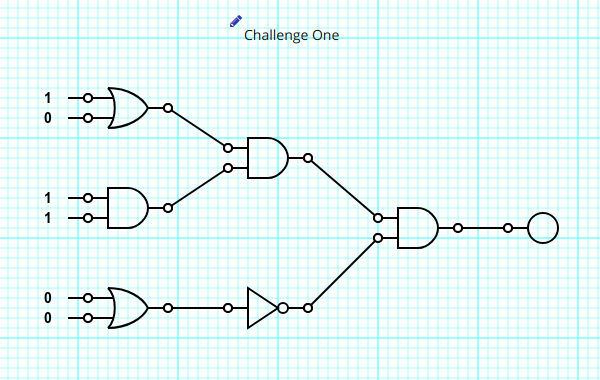 If you need help, the BBC has a good introduction to logic gates and Wikipedia has a more technical write up.
The diagrams above were all created using this Logic Gate Simulator where you can recreate all the problems and test them with various inputs.
Good luck, and remember, this is about learning so if you get stuck, ask for help.